Company
Technology and Passion since 1920
The FAVRETTO Company is existing since 1920.
At the beginning the main production was covered by small cylindrical paper tubes for the flax and jute spinning. Later on, paper cones for cotton and wool became the most important items. During the 60s, when the synthetic fibres appeared , the Company started with production of spiral paper tubes for rayon, polyester and polyamide spinning. During their activities, the FAVRETTO's Families decided, about 30 years ago, to open two new factories in Italy:
Tubettificio Ajmone (by acquisition of the Company already existing since 1885) in the Italian northern area near Biella;
IMAT in the Southern Italian area.
During 2003 the textile activity of Austrian Company FRIES was achieved by Favretto. In March 2008 a cooperation started with The Company Bono Imballaggi in Cambiago. During 2008 and 2009 all production operations of the two branches (IMAT and Tubettificio Ajmone) have been transferred in Vicenza. Recently, the Favretto Company oriented a share of its production to the packaging market with plastic layers and food cases by plastic injection and vacuum forming.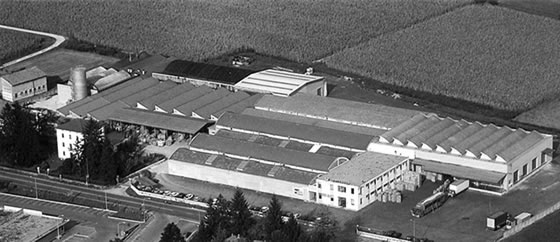 Products
Accessories for the industry
Quality Control
Certified Quality Guaranteed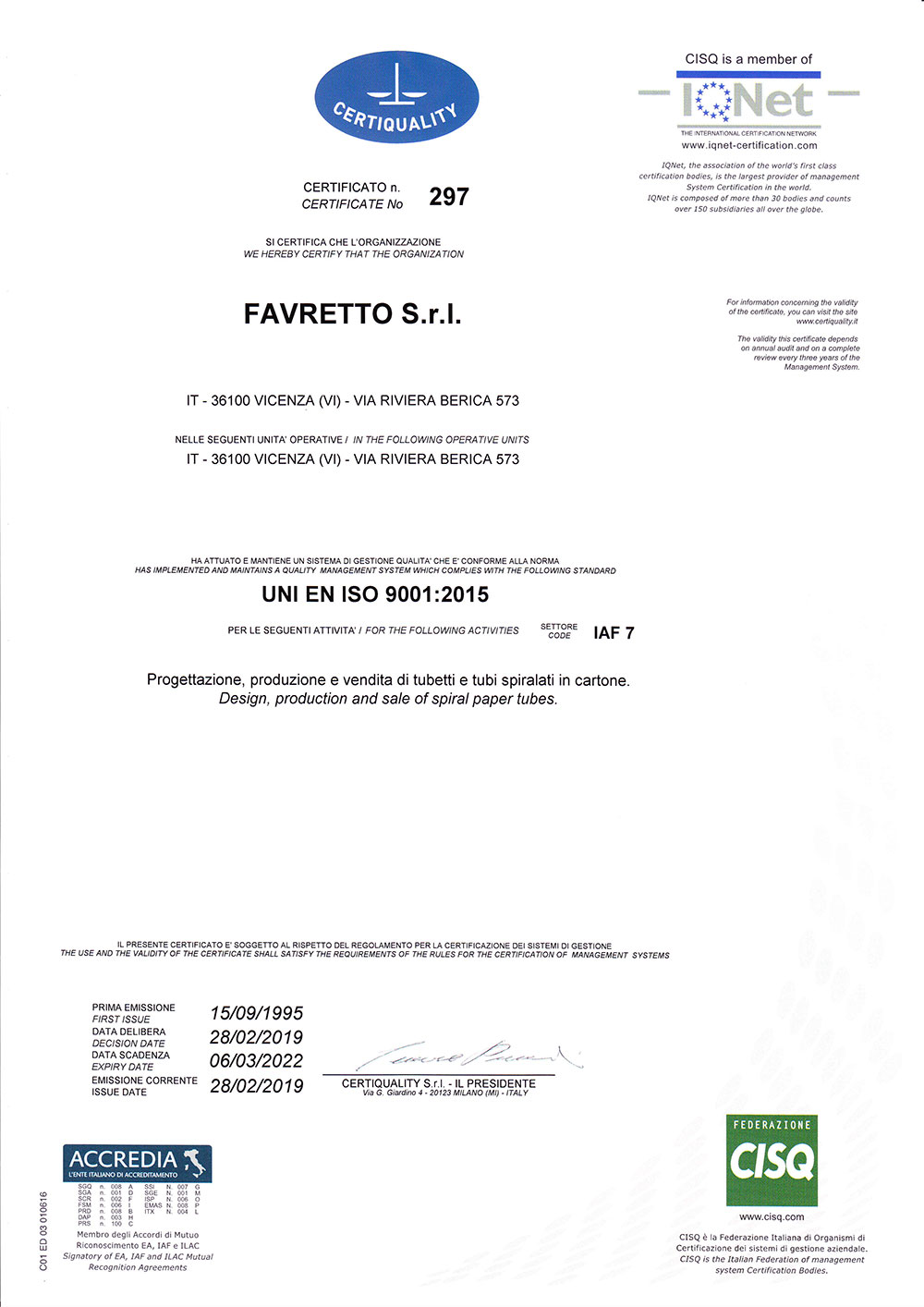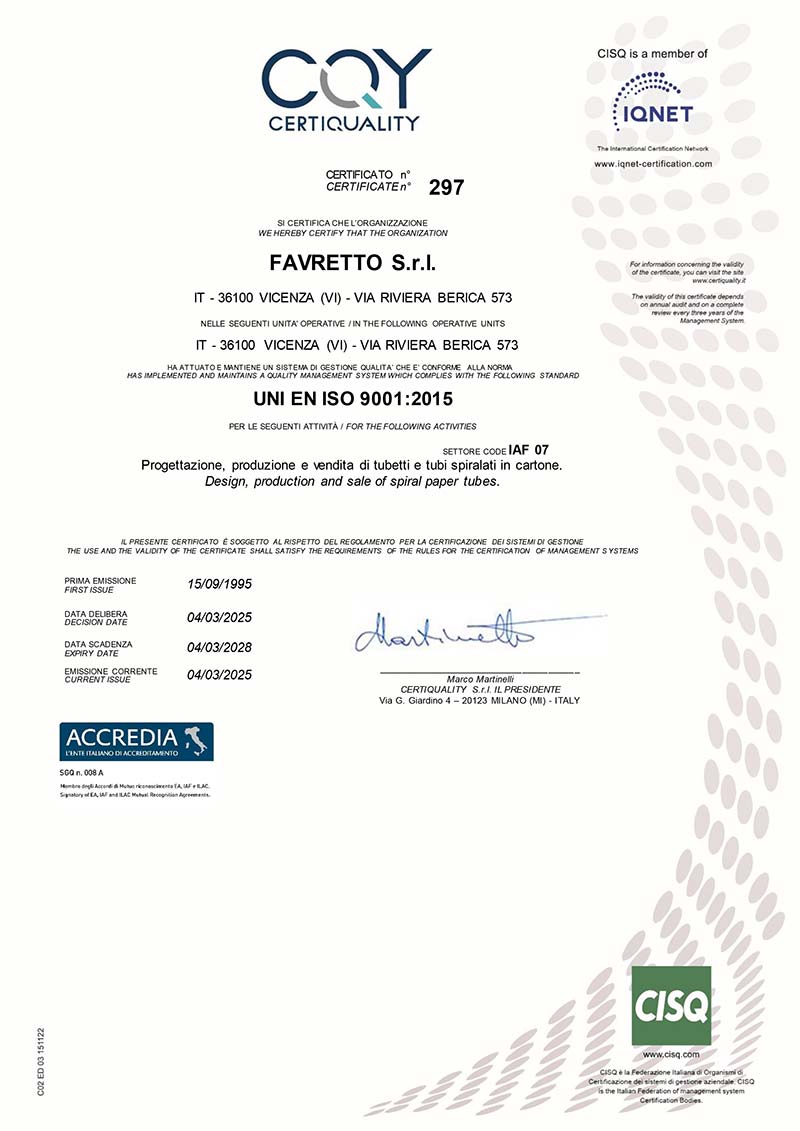 All our products are totally MADE IN ITALY: designed, manufactured and assembled with Italian methods and materials.
FAVRETTO's main objective is to provide products with high quality standards to achieve full customer satisfaction.
For this purpose, all items FAVRETTO are subjected to a rigorous program of testing and controls so as to check the quality at all stages of the production process, from the arrival of raw materials to finished product release allocating exclusively to packing lots which exceed the quality controls.